RPG asset tileset water dungeon pack (Super Retro World by Gif)
A downloadable asset pack
Get this asset pack and 12 more for $49.99 USD
View bundle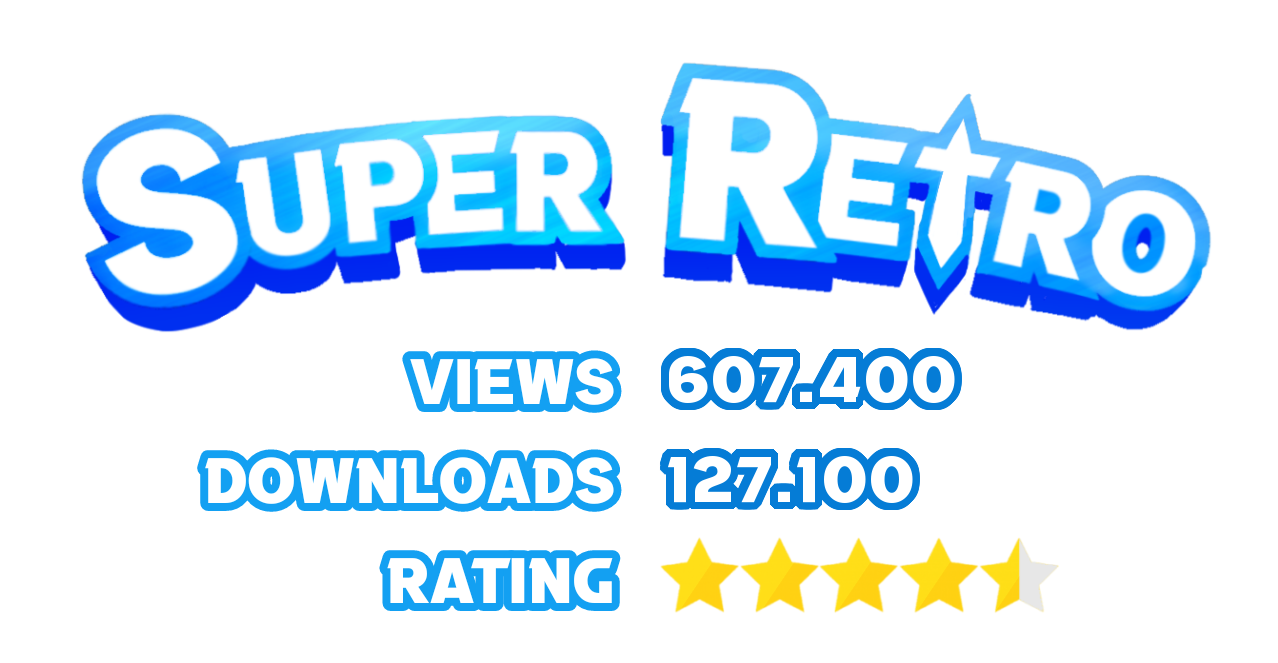 ---
News !
---
Bundles !
---
Pack content
Super Retro World : Water Dungeon pack

Water dungeon environments for your RPG games

Tiles count : ~500(16x16)
Animated doors + cristals + switches +toches/firecamp
Autotiles animated water + waterfall + lava + roads
Tilesets, autotiles and animations ready for RPG Maker
Atlas (.png) provided in 3 sizes (16x, 32x, 48x)
---
License
✔️ You can :
Use the assets for non-commercial & commercial projects !
Adapt and/or modify the assets to match your project.
Credit me ("Gif") with my Twitter : @gif_not_jif
❌ You can NOT :
Distribute or sell those assets directly (even modified).
Claim the asset yours.
Use the assets in an crypto / NFT / meta related project.
---
Whole collection !
Farming
100% FREE
Essential bundle
Characters bundle
Dungeons bundle
Biomes bundle
Unity bundle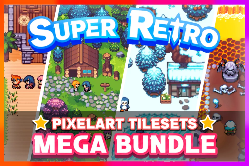 ---
About me
Purchase
Get this asset pack and 12 more for $49.99 USD
View bundle
In order to download this asset pack you must purchase it at or above the minimum price of $11.99 USD. You will get access to the following files:
Package_Water_Dungeon_week35.zip
15 MB
Comments
Log in with itch.io to leave a comment.
are your assets compatible with RPG Maker XP / VX Ace format?
Hello Arufonsu :)
Sorry for this late reply. You'll get tilesets ready for RPG Maker VX, yes.
It is compatible with XP as well but you probably need to rearrange the tilesets png file size.
Another better than not tile set. Ever think of putting your walls on an A5 tile set or an A4 auto tile tile set for RPG Maker MV,MZ, and VX Ace. Although I realize it's not so necessary because it would be odd to have a double overlap on your walls with the tile sets you have. I have run into double over laps on other tile sets. I don't really want to seem like I'm complaining but oh well if this looks this was so since these 60% off from 11.99.

Makes me also want to make a tile set. I'm sort of a capable artist. I'm just focusing so much on making an RPG Maker Game. Who knows what I could come up with. I could end up adding the tiles I made to all my tile sets for the extra large game I have.
Hello K1ngK0opa,
We don't plan to create a specific tileset for walls at the moment.
Good luck with your tileset !

Can these materials be used commercially?
That's great. Hopefully, you can update a little bit of horror theme material.
Fantastic stuff as always!